Fuente

Lunes, 26 de mayo del 2014 a las 00:00
Franjic se retiró del partido ante Sudáfrica por un golpe en la rodilla
El lateral derecho australiano tuvo que retirarse lesionado del amistoso ante Sudáfrica tras sufrir un golpe en la rodilla que le impidió continuar el encuentro.

Franjic es optimista en cuanto a su lesión y cree que no le impedirá disputar el sueño mundialista.
Franjic hopeful on knee injury scare
The fullback is keeping his fingers crossed that he will still be going to Brazil after being forced off early in the farewell friendly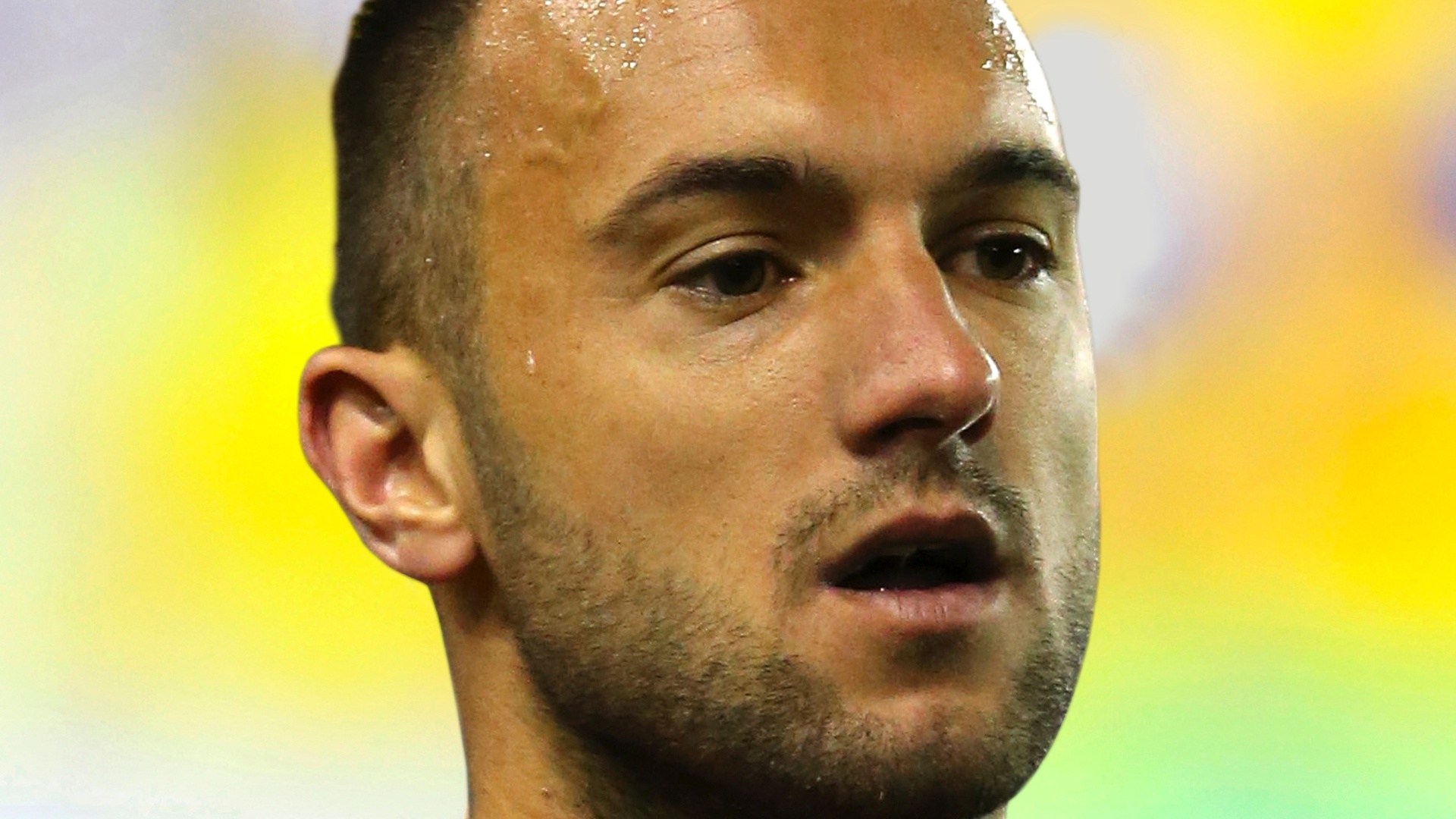 Socceroos defender Ivan Franjic is confident the knee injury suffered in Monday night's friendly against South Africa won't destroy his World Cup dream.
In a real heart-in-your-mouth scenario just days before the Socceroos leave for Brazil, Franjic limped off early in the second half of the scrappy 1-1 draw at ANZ Stadium.
The marauding right-back copped a knock to his left knee in an innocuous challenge with team-mate Alex Wilkinson and an opponent.
After trying to run it off and play on for a couple of minutes, Franjic couldn't continue and was substituted, immediately heading down the tunnel for treatment.
But a smiling Franjic emerged from the dressing room after the match bullish about his chances of recovering in time to take his spot in Brazil.
"The physio assessed it and we just believe it's a knock at this stage," Franjic told reporters on Monday night.
"I've had it iced and it's a bit swollen. I'll ice it tonight and wait for the swelling to come down and then we'll re-assess.
"I'm remaining positive and that's all I think it is now."
The injury problem is the worst possible timing for the 26-year-old, with coach Ange Postecoglou to trim his squad to 27 on Tuesday ahead of their flight to Brazil 24 hours later.
FUENTE: http://www.goal.com/en-au/news/4020/australia/2014/05/27/4841169/franjic-hopeful-on-knee-injury-scare?ICID=HP_HN_2